Editor's note: Community posts is where community announcements and event posts are posted. If you have a community-focused event that you think our readers would be interested in, please submit it here.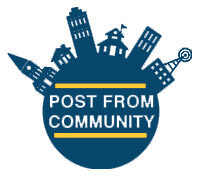 MILWAUKEE, August 4, 2022 — The Dominican Center (DC) is pleased and honored to announce that it has received a multi-year investment from the United Way of Greater Milwaukee & Waukesha County Racial Equity Fund. The Year One investment is a $100,000 grant that will increase DC's ability to grow and continue to provide the Amani neighborhood with equitable housing resources.
DC works with Amani residents and partners to build a better future and is committed to providing support, opportunities, training, resources, and seats around the table to help Amani residents revitalize their piece. DC is working with the Amani United Neighborhood Association's Housing and Economic Development Committee to secure funds to create and complete projects that support the Amani Revitalization Plan, a document developed by DC in partnership with residents of 'Amani. DC also worked with neighborhood partners on the Block-by-Block initiative, which aims to revitalize the entire community, one block at a time, and serve as a model for neighborhood revitalization in Milwaukee and -of the.
The goal of United Way's Racial Equity Fund is to invest in Black and Brown-led organizations to increase organizational capacity. A total of $1.5 million will be invested in 11 organizations over the next three years. United Way believes in racial equity and believes "it affects everyone when a social system is out of balance, but people of color feel the impact the hardest," a statement on the organization's website reads. . "Racial equity eliminates racial disparities and improves outcomes for everyone."
This generous financial donation will support a full-time housing-focused position and enable DC to provide more housing resources and connections to neighborhood partners who provide beneficial services that support Amani's revitalization plan. DC believes that Hometown neighborhoods should provide a safe, clean, and environmentally healthy ecosystem where residents can live in a comfortable and safe home, connect socially, access fresh food, and participate in recreational activities and civics. DC works to ensure that Amani families have access to quality services and that all family members are fed, encouraged and safe.
"Housing is fundamental to well-being, and it's a basic need that every family deserves," said DC Chief Executive Maricha Harris. "This generous investment from United Way of Greater Milwaukee & Waukesha County will provide the Dominican Center with the resources to increase our ability to execute a housing strategy and deepen our impact."
About the Dominican Center
The Amani Neighborhood Dominican Center works with Amani residents and partners to build a better future. Founded in 1995, the Dominican Center began as an urban ministry program to learn about neighborhood women and has since evolved to serve all residents of Amani and meet the changing needs of the community. Today, DC serves as the community anchor for the White House Neighborhood Revitalization Initiative, Neighborhood Capacity Building Program and is the lead community partner for the department's Innovations of Community Based Crime Reduction grant. American Justice for Amani.
Please contact Christina Chronister at the Dominican Center for more information at
(414) 444-9930 or by email at [email protected]